Ktm Super Duke 1290 R 2020 | The BEAST 3.0
KTM 1290 Super Duke R 2020
Presented at the Eicma' exhibition in Milan, it is now the undisputed protagonist of the press interview in Portimao (Portugal), where more than 70 journalists from all over the world will test the BEAST 3.0 between 30 January to 5 February.
This is the third chapter of the Austrian saga that started with the first version 1.0 between 2015-2016 years. This is the world of THE BEAST.
It is frightening, loud and insanely powerful
: a bit like being in front of one's inner demons.
The KTM 1290 Super Duke R is now a slimmer and meaner naked motorbike than ever. The chassis has been redesigned and developed horizontally; the driving position is less stressful and thanks to the larger diameter tubes with thinner walls, the weight is reduced by 2 kg compared to the previous model.
The V-LC8 of 180 CV e 1301 cm³ has undergone an almost imperceptible but impactful development, because it has been optimized to be lighter while maintaining its vigorous character.
Mattighofen engineers intervened everywhere: thermal, crankcase, injectors, gear wheels, tank, valves and throttle bodies ... all to reduce weight and increase power. In essence, the KTM Super Duke R 1290 has been created for those who want a
high-performance motorcycle, without compromising on driving comfort
.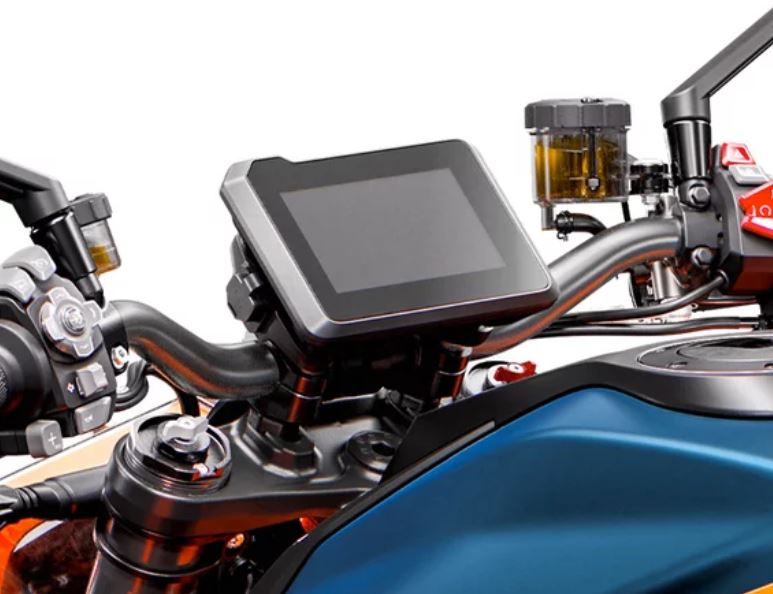 All electronic functions have been updated, for greater response from the engine and reduced intervention of the safety systems. The 5-inch TFT display is placed centrally in front of the rider, allowing faster access to the various functions and better customization of the riding settings: there are three Riding Modes offered as standard: Rain, Street and Sport.
You can always further improve your driving performance with the KTM Power Parts
"La filosofia del progetto è rimasta la stessa: una moto divertente ed esagerata su strada, ma ora ancor più affilata, prestazionale e tecnologica."

JUST DRIVE:
finding yourself riding your BEAST 3.0 is easier than you think

- financing, specific and customized according to your needs;

- KTM warranty extension, from year to year up to a maximum of 12 years and 80,000 km;

- KTM lifetime mobility service: guarantees the maximum support in any situation

- Guaranteed future value